Fixed gas detectors
As a manufacturer of high-end fixed gas detectors, we make sure that every workplace is safe. WatchGas has solutions for all your gas detection challenges. Our professionals develop fixed detectors based on the need of our customers. Besides that, almost all our gas detection is ATEX-certified, which means they are safe to be used in explosive environments. Would you like to know more? Read on.
Are you interested in our products?
We support all our equipment with calibration gases, training, long-life sensors and fast service so that our worldwide customer base receives the highest protection and user-friendly equipment possible from our gas detectors.
The advantages of fixed gas detectors from an experienced manufacturer
Fixed gas detectors provide area and employee protection around the clock. As a fixed gas detectors manufacturer, we have designed these systems to alert workers when there is potential danger. For example, poisoning by toxic gas exposure, explosion caused by combustible gases or asphyxiation due to lack of oxygen. We are the number one manufacturer of fixed gas detectors that offer a lot of advantages, such as:
Decreased maintenance;
Uninterrupted monitoring;
Return on investment (ROI).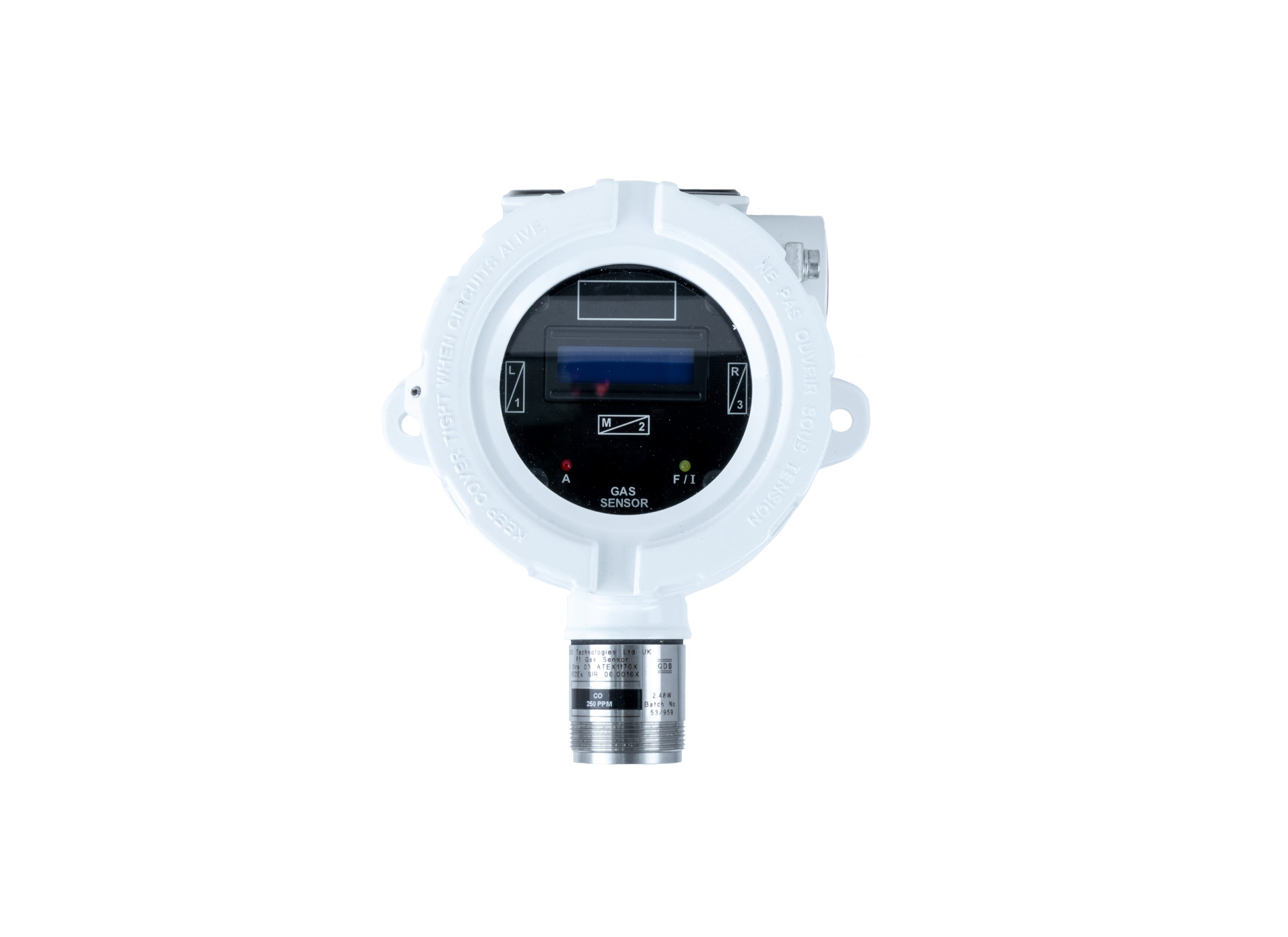 In need of advice on a fixed gas detector manufacturer?

Don't hesitate to contact us
Various gas hazards
As a manufacturer of high-quality gas detection, we understand the importance of fixed gas detectors. For example, gas hazards can be found in three forms: toxicity, explosive gases and oxygen reduction.
Toxicity. Toxic gases are mostly silent killers; they are odor- and colorless. Our fixed gas detectors alarm employees before the concentration passes the exposure limit.
Explosive gases. Explosive gases are monitored with an infrared or catalytic sensor. Both sensors are able to detect a number of explosive gases. However, you should keep in mind that they offer different sensitivities for various gases. Therefore, a risk assessment is necessary to identify the LEL (Lowest Explosive Limit) of every gas. The target gas should be the explosive gas with the lowest LEL – this will most likely be methane or pentane.
Oxygen reduction. Toxic gases usually occur where high concentrations of gas are present with little to no ambient air. The gases displace the ambient air and reduce to oxygen level to a dangerously low concentration. Herewith, it is unsafe for operators to work.