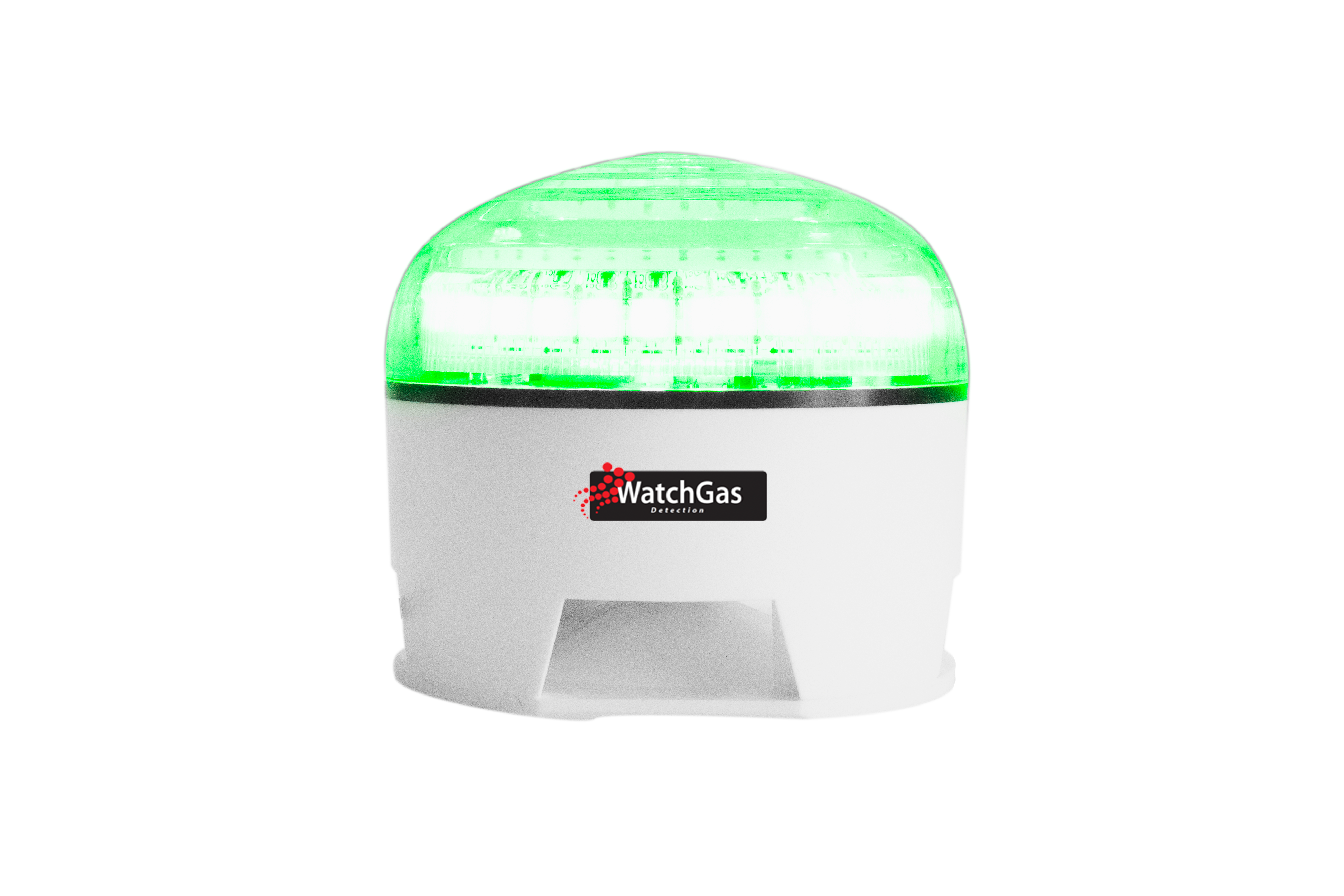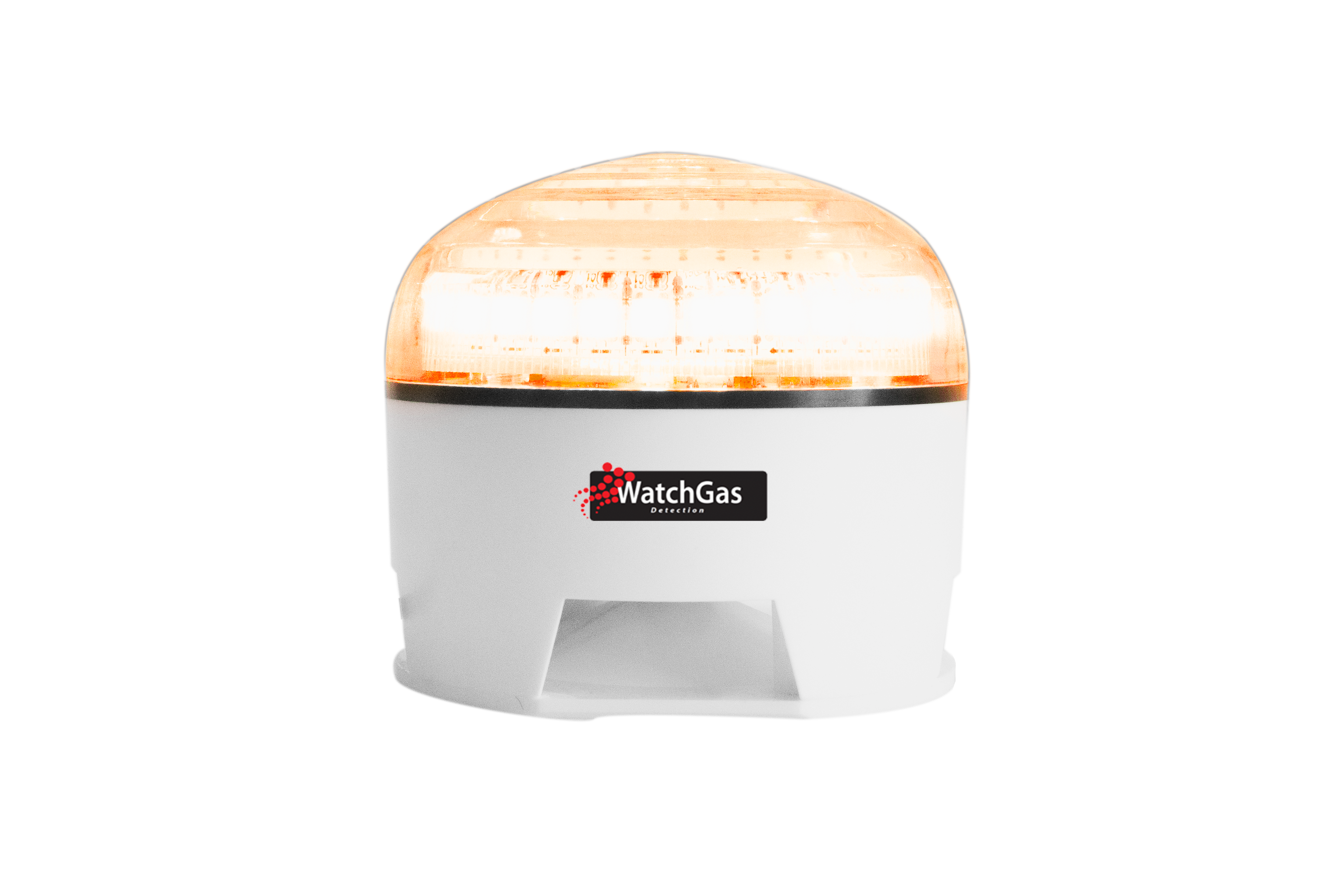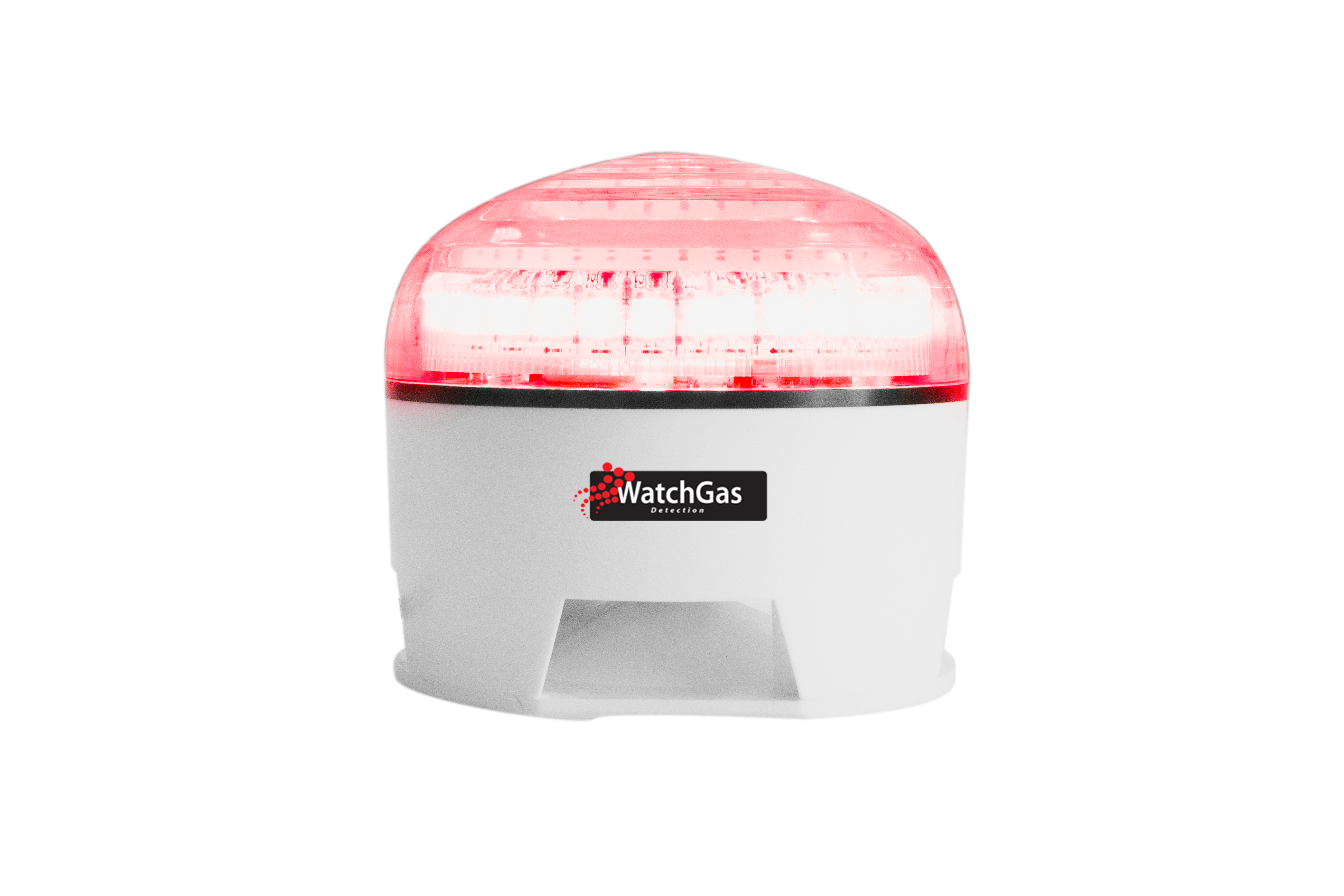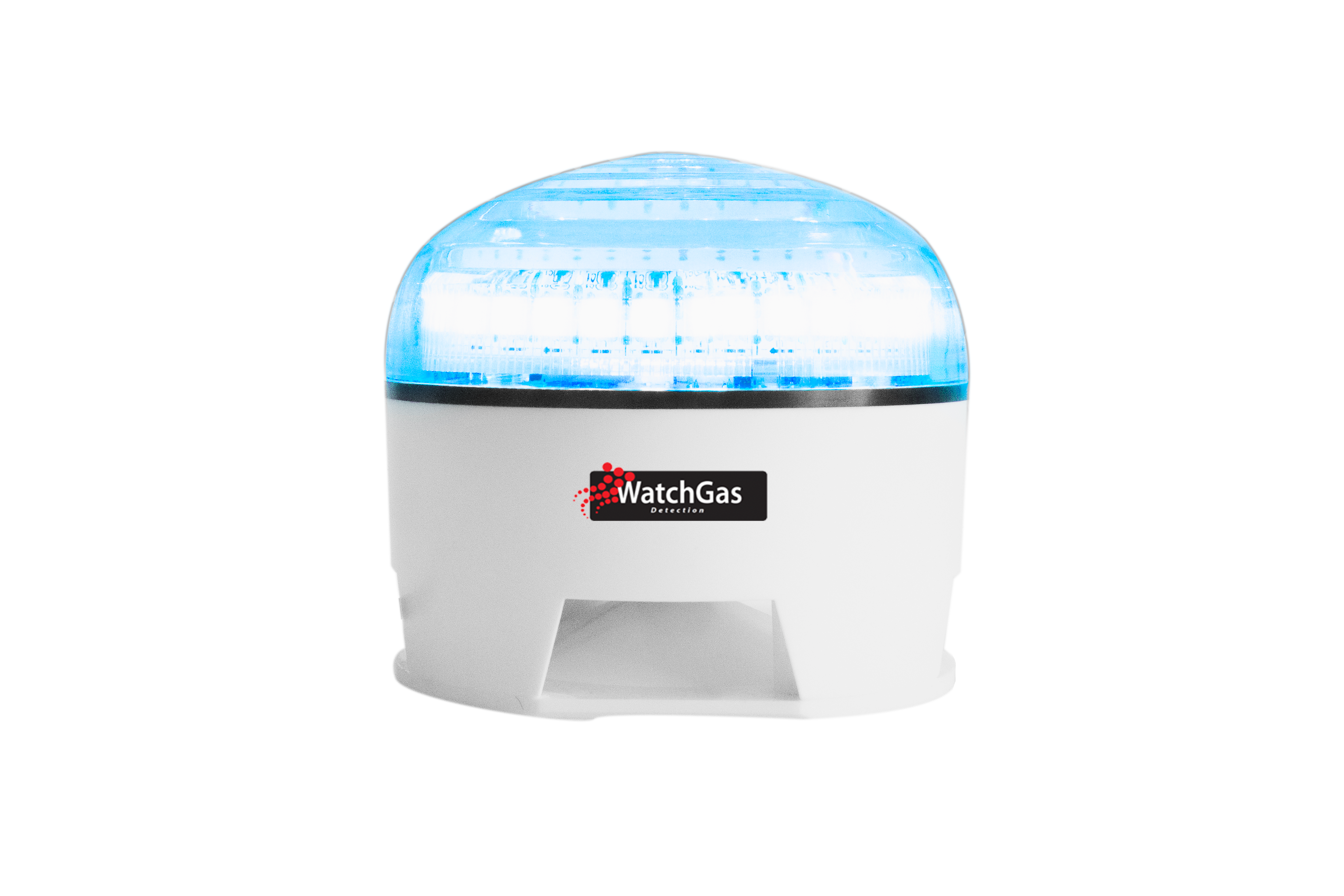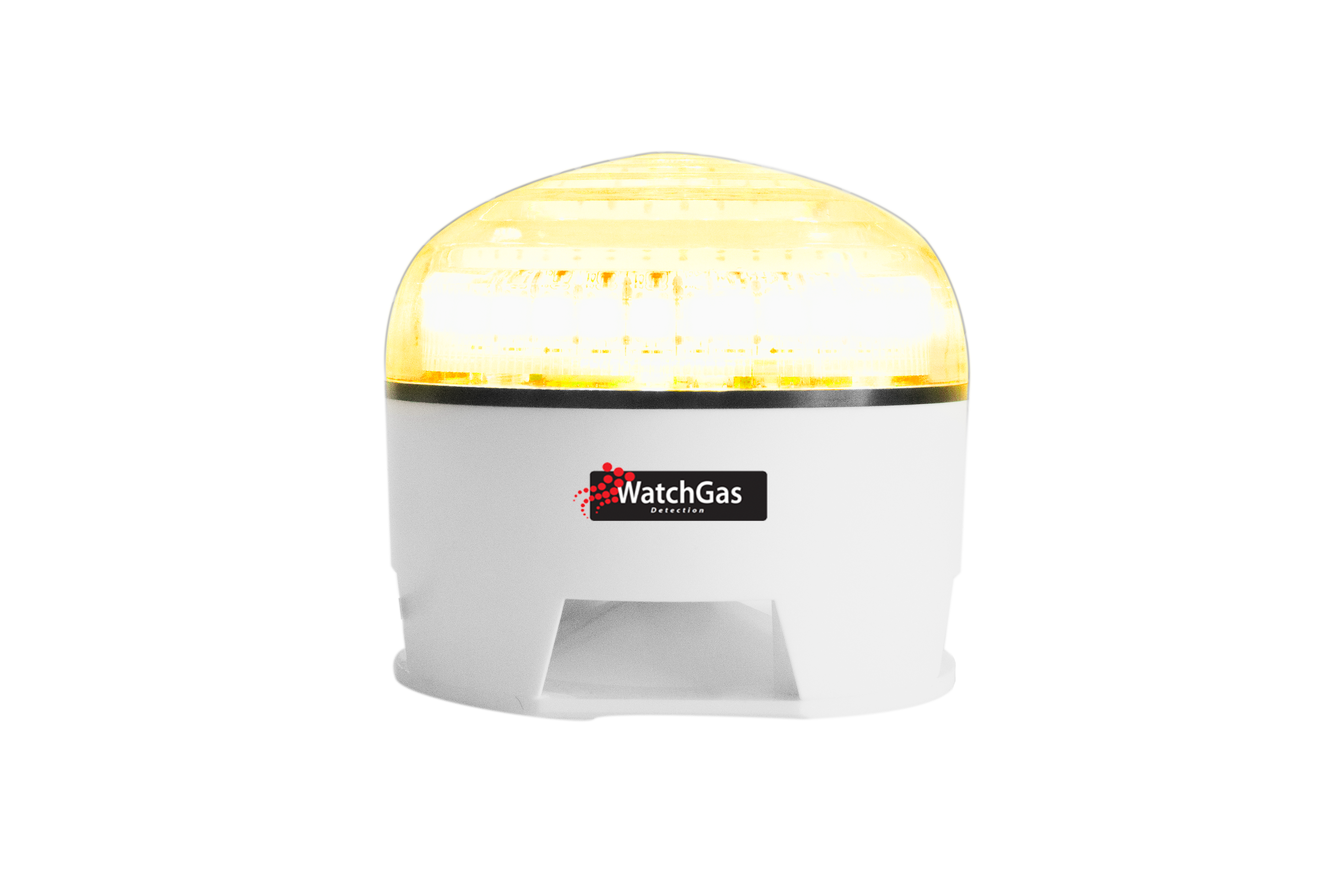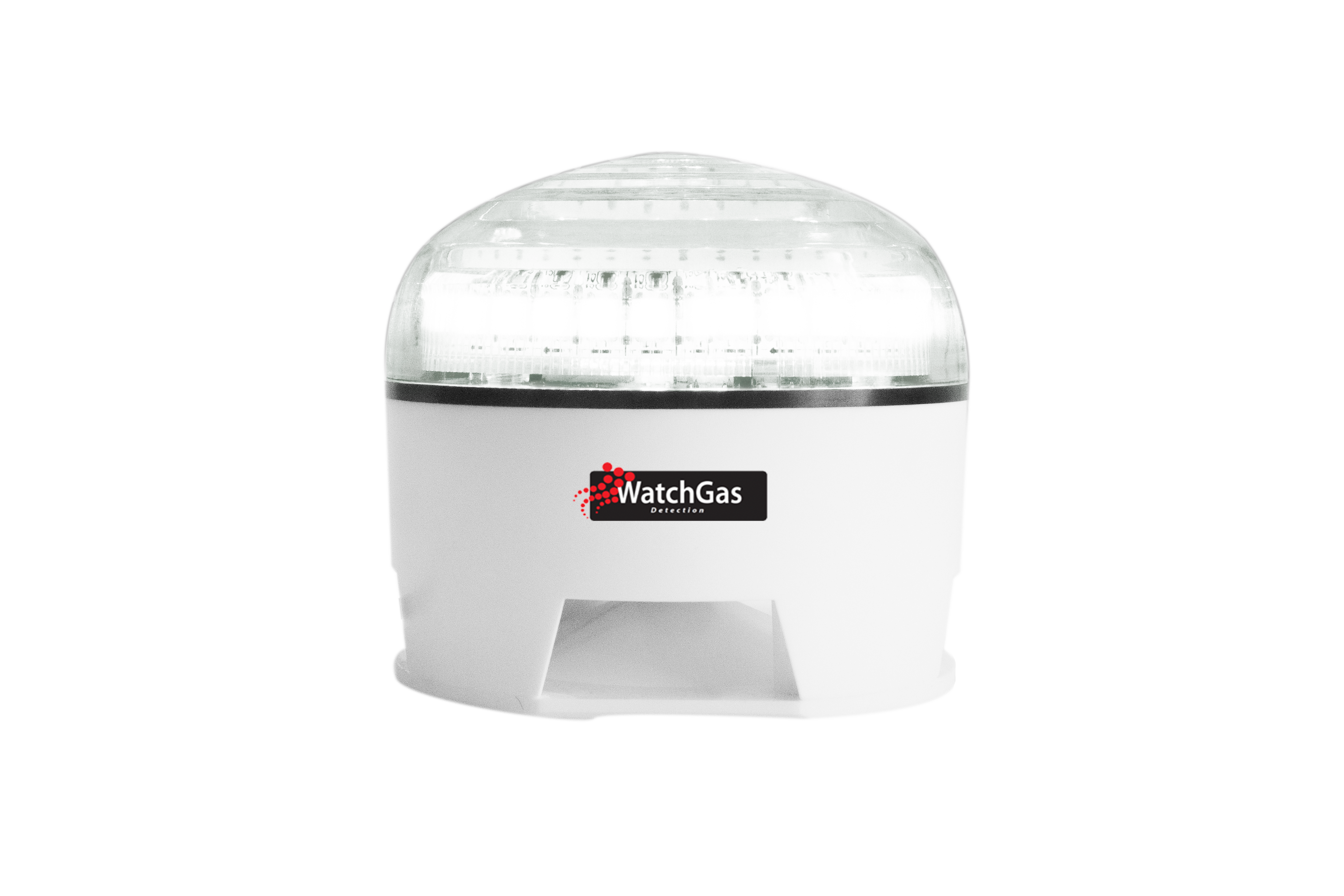 Beacon sounder
There are many types of alarms and lights available with many different features and sizes. All these designs have their own advantages and disadvantages, but they are not suitable for our applications.
106 dB at 30 centimeter;
Various sounds;
Compact design;
Description
WatchGas has developed a Beacon Sounder, which is ideal as an alarm bar for AirWatch and many other applications.
BRIGHT AND LOUD. The Beacon Sounder, developed by WatchGas, has 36 ultra-bright RGB LEDs for colored lighting. The sounder in the beacon produces 106 dB at a 30cm distance. This is more than enough to hear an alarm and is ideal for use in gas detection applications.
The beacon sounder is equipped with ultra-bright LED lighting, even clearly visible during daytime. The sound is optimally amplified and distributed through the specially designed sound cone. The compact design of the Beacon Sounder is well applicable to our AirWatch.
The Beacon Sounder can be digitally controlled by the AirWatch and can be installed with our AirWatch configuration software. For other applications, the beacon sounder can be controlled analogously. The above connections on the PCB are accessible easily, on purpose. Through its compact design, the Beacon Sounder is suitable for many applications.
Product information
Ultra Bright RGB LED;
Different colors and patterns;
Easy to program;
Controlling both digital and analog.