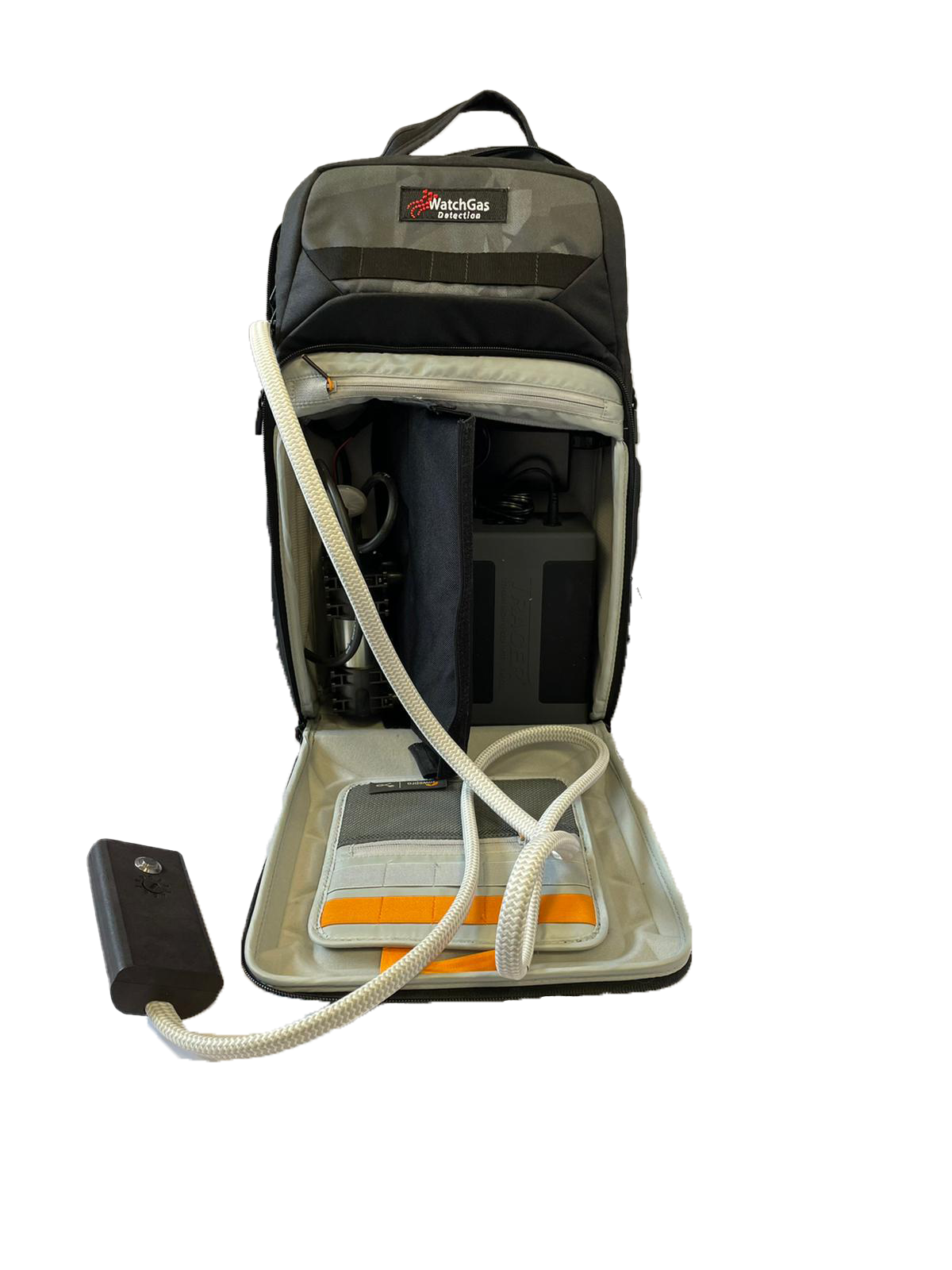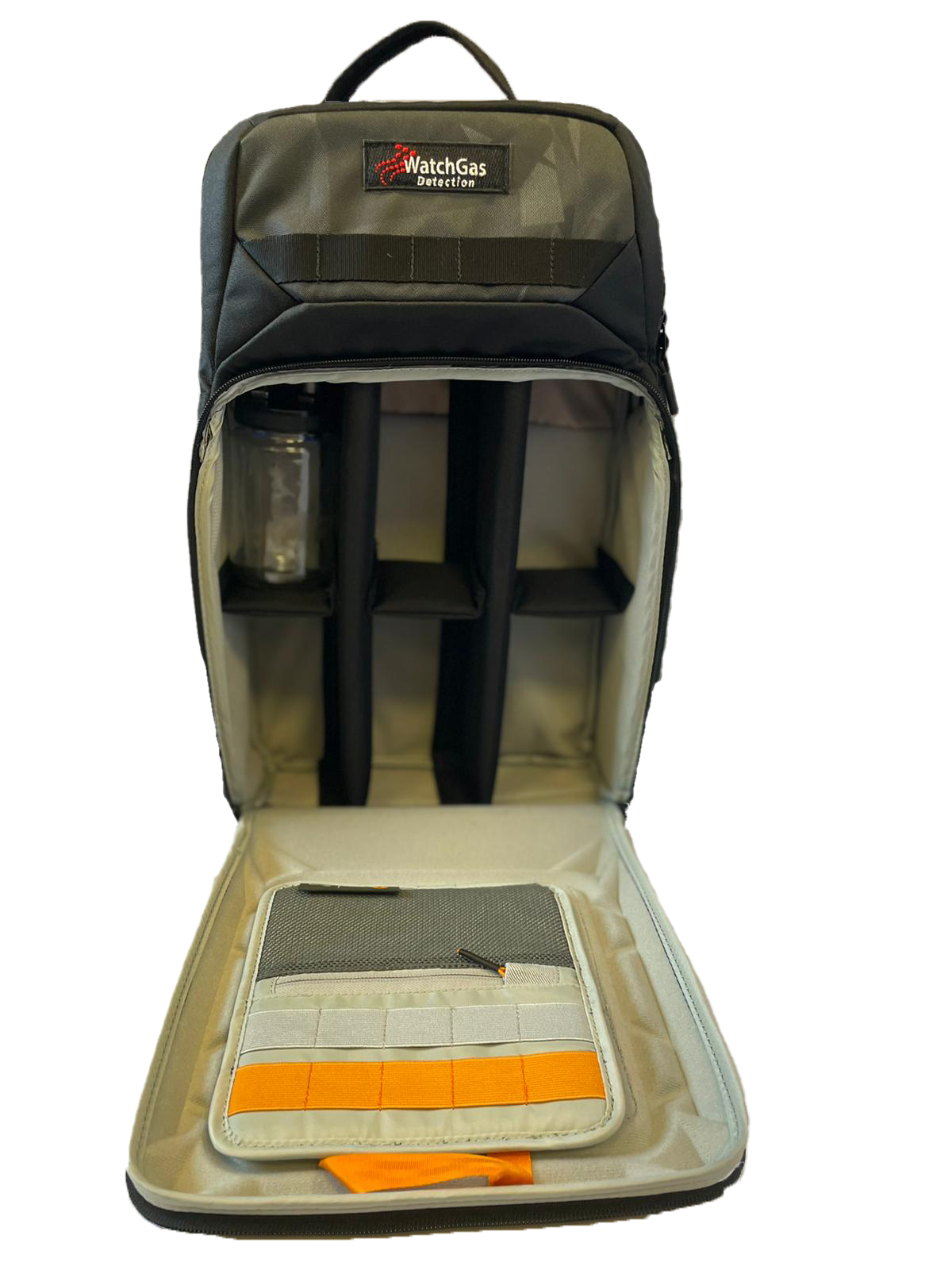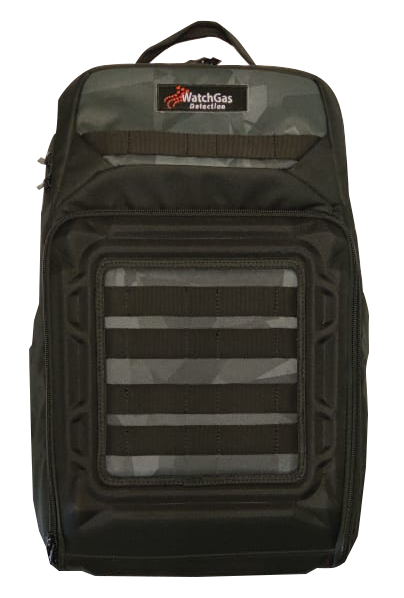 Sampling Backpacks
In need of a faster and more efficient way to detect, for example, drugs? With the help of the WatchGas Sampling Backpacks, it is now possible to save up to 72 hours when taking samples.
Delivers process savings of approximately 72 hours;
User-Friendly;
extreme Mobility;
Light-Weighted;
Description
Whereas previously it was feasible to test only 3% of containers, with the WatchGas Sampling Backpacks it is possible to test as much as 20% in the same timeframe. Because of its light-weighted and easily transportable features, your mobility will increase extremely. Furthermore, it will not be necessary anymore to send your dog into containers. Just push the probe in the container and take your needed sample. With the set, which consists of two high-quality backpacks, thorough measurements can be held. With only ten minutes, such a measurement has been made.
One bag contains the pump, the other contains six jars with sterile cotton wool. The pump supplied with the backpack can pump up to fifty litres of air into the sample container in four minutes. This comes down to approximately 12 litres per minute. You can choose how many litres of sample air the pump will draw.
Product information
Delivers process savings of approximately 72 hours;
User-Friendly;
Extreme Mobility;
Light-Weighted;
Two-Hands Free;
Searching containers for drugs, money or whatever your dog is trained to find;
Customs;
Police.
| | |
| --- | --- |
| Size Remote | 145mm x 63mm x 33mm |
| Backpack Size | 300mm x 470mm x 150mm |
| Weight | 5300g |
| Battery | 12V 16Ah 192Wh |
| Measurement | pump |
| Housing | Nylon PA 12 (Remote) |
| IP-Rating | IP41 |
| Temperature | 5°C - 40°C |
| Standby Time | 3 weeks |
| Operation Time | 6 hours (with pump on) |
* The backpack kit consists of a set of two backpacks, which are standard equipped with one pump, one battery, one probe and one glass jar with cotton wools. The backpack can store up to six glass jars.
| | |
| --- | --- |
| Article | Article Number |
| Backpack Kit* | 7179185 |
| Pump | 7179186 |
| Glass Jars | 7179187 |
| Cotton Wool Balls | 7179188 |
| Probes | 7179189 |
| Spare Battery | 7179190 |