QGM mono docking station
The WatchGas QGM Mono Dock is built to keep your instruments not only compliant but most importantly, safe. With one simple click, you can perform a bump test or even full calibration on your QGM multigas detectors in just seconds.
Intuitive simple user interface;
Mobile, easy to transport;
Automatic data storage;
Description
This WatchGas QGM Mono Bump & Docking Station provides bump testing and calibration. It can easily be connected to an external calibration gas cylinder. It also automatically stores all measurements and calibration on an SD card.
Product information
Intuitive simple user interface
Mobile, easy to transport
Automatic data storage
Rugged black brushed steel qualitative finish
Size
245 x 214 x 105 mm
Weight (without gas cylinder)
2.45 KG
Operating Temperature
+5 ~ +40°C
Warranty
2 years
Battery Life
Up to 1.000 Bump Tests
LED's
6 Blue LED's for one bay
Memory
SD 8GB Standard
Log capacity
Approximately Up to 5 million tests (8GB, removable SD memory)
Tests Performed
Bump Tests and Calibration
Information Stored
Bump/Calibration Logs, Individual Monitor Event Logs, Firmware and Unit Configurations, Automatic certificate
Gases Available
LEL (CH4), CO, H2S, and O2
Unit Compatibility
Works with QGM IR & QGM CAT
Calibration Gas
Compatible with 34L, 58L & 116L cylinders
Charging Adaptor
100 - 240V to 12.0V External
---
You might also like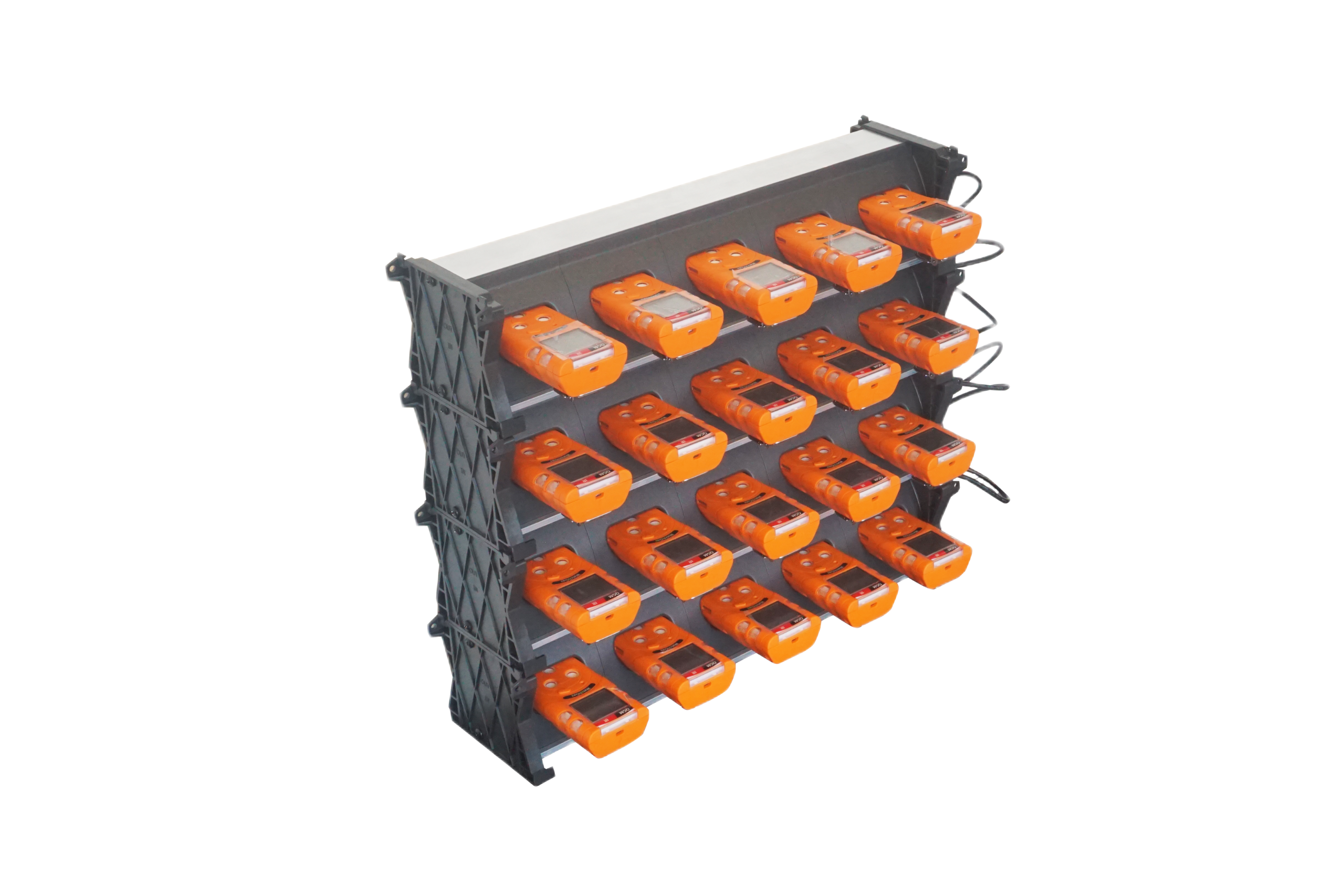 QGM 5-Way stackable charging cradle
Safety is key. The WatchGas QGM is a versatile multi-gas monitor engineered to keep you and your staff safe while working in hazardous environments. But to do so, you will need certain accessories to maintain the safety of your QGM, thus yourself.